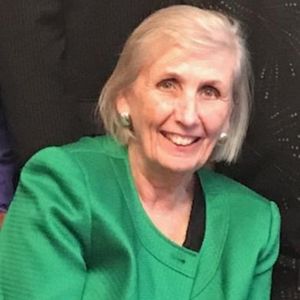 Mary Esther Van Shura,
Board Director
Dr. Mary Esther Van Shura is currently an Adjunct Faculty member in the School of Education of the University of Pittsburgh with a particular focus on social and political dynamics of education.
Previously, Dr. Van Shura served as the Director of Community Affairs in the Office of the Allegheny County Executive interfacing on issues of education, human services, ethnic constituencies, international issues, etc. Other professional experiences included serving as the Director of the State Office for United States Senator Harris Wofford, the Assistant Director of the Department of Parks and Recreation for the City of Pittsburgh, a Director for a non-profit serving individuals with disabilities and an elementary school teacher in Waverly, New York.
From an electoral perspective, she has coordinated campaigns at the federal, state and local levels, as well as, serving as the Teller for the 2020 Electoral College for President-elect Joseph Biden and as an Elector for
President-elect Bill Clinton in 1992. Dr. Van Shura received her degree of Doctor of Education from the University of Pittsburgh with previous degrees of a Master of Science from the State University of New York at Albany and a Bachelor of Science from College Misericordia in Dallas, PA