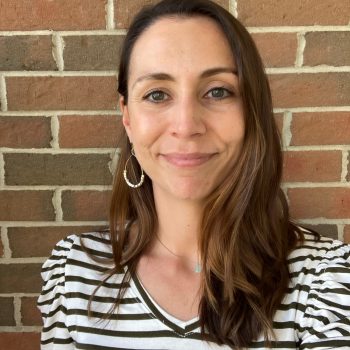 Liza Widdop, Program Associate
Liza provides administrative and program support for a variety of Bender Leadership Academy programs for high school students with disabilities. Currently, in addition to her role at Bender Leadership Academy, Liza serves as Vice President of Rowan Elementary School's PTA and fosters dogs with Cross Your Paws Animal Rescue.
She earned an undergraduate degree in English Literature from Florida State University and then went on to complete a master's degree program at Hunter College in New York City where she worked as a school teacher within the public school system. She also spent time teaching English as a second language, virtually, to students in China. Liza grew up in Florida and has lived in several states within the U.S.