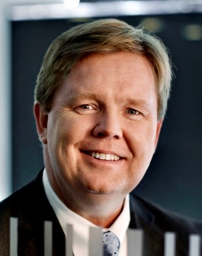 John Walsh,
Board Director
John is the Founder and CEO of Red Summit Global, a board and board services advisory firm helping companies modernize governance, optimize delivery of products and offerings, and digitize their organization to differentiate. From Fortune 500 companies to venture capital / private equity / angel investor technology start-ups, John has helped transform companies enabling accelerated sales growth, profitability improvement, and technology enablement. John has led teams in the Americas, Europe, Middle East, Africa, and Asia at a scale of $2B in P&L, teams of more than 12,000 in over 100 countries, closed over $15B in sales, and improved profitability by over $600M annually. He has had the opportunity to live overseas in Europe and Asia for 9 years – bridging cultural boundaries,opening up siloed businesses, and leveraging next generation technology to differentiate in the market. John's combination of technical depth, honed leadership skills coached by a great network personal mentors, and a highly refined skill in building great leadership and technology services & product teams has matured while leading his teams to solve some of the most difficult problems companies face.
Currently, he is on the Board of Directors of the American Association of People with Disabilities (AAPD) and a Member of the Finance Committee and on the Board of Directors, Executive Committee, Chair of the Blood Services Committee, and a Member of the Disaster Preparedness Committee at the American Red Cross National Capitol Region. John is on the Board of Business Advisors of Bender Consulting Services, a company specializing in the placement of people with disabilities into first time technology jobs, and is a board member or advisor to several technology start-ups and technology services companies around the world.
Previously was elected Chairman of the Board of the American Chamber of Commerce in the Kingdom of Denmark, a member of the benefits committee at Fortune 500 technology integrator SAIC, a member of the Investment Advisory Council to the Prime Minister of the Republic of Lithuania, and elected Chairman of 13 companies across Europe and Asia. Trained in Board Governance in 5 countries, John brings a foundation of strong best practices, experience, and insight to any board.
John holds an MBA from Pepperdine University, a Master of Science in Electrical Engineering from San Diego State University, a Bachelor of Science in Electrical Engineering from UCLA, and is a graduate of the Executive Leadership program at Cornell University and the Artificial Intelligence: Implications for Business Strategy program at MIT Sloan School of Management & MIT Computer Science & Artificial Intelligence Laboratory.