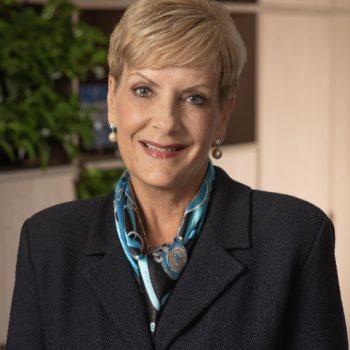 Cindy Hundorfean,
Board Director
Cindy is an innovative leader who has worked in bold strokes to get health care right for the patients and communities. She has worked at Highmark Health and Allegheny Health Network (AHN) as a Chief Living Health Development Officer. In that role, Cindy shaped and advocated for strategies that align with the organization's Living Health model, which blends the payer-provider ecosystem; provides more proactive, personalized, and cost-effective care for patients; and allows for better experiences for clinicians.
Prior to this role, Ms. Hundorfean served as the chief executive officer and president of AHN for seven years, from 2016 through 2022. AHN, a 14-hospital, $4.2 billion health care delivery system, employs more than 22,000 people and serves as the western Pennsylvania provider partner of Highmark Health. In the CEO role, Ms. Hundorfean oversaw AHN's financial turnaround and return to profitability within a year of her arrival. She also was responsible for a five-year, $1.7 billion capital investment strategy, which included the construction of five new hospitals, six new cancer centers, new outpatient facilities, and expansions to several existing hospitals. Her servant leadership and dedication during the COVID-19 pandemic resulted in AHN hosting 145 community vaccination clinics, providing more than 500,000 doses of the COVID-19 vaccine.
From 2005 to 2016, Ms. Hundorfean served as the chief administrative officer of the Cleveland Clinic. Her responsibilities included operational and financial oversight of 25 clinical institutes encompassing over 190 sites and 23,000 employees. Ms. Hundorfean has a storied history of leading in the areas of patient experience and access, quality and patient safety, critical care efficiencies, and clinical management support.
In 2020 and again in 2022, Ms. Hundorfean was selected by Modern Healthcare magazine as one of the nation's "100 Most Influential People in Healthcare," joining a distinguished list of executives whose work positively influences American health policy, care delivery models, and the industry. In 2019 and 2022, she was also named one of the nation's "Top Women Leaders" by the same magazine.